Blink-182's release of "Neighborhoods" after their hiatus definitely caused some stir: some thought the Blink's upbeat pop-punk history was completely gone, and some welcomed the new mature direction they took with their new music. Now, as their new self-produced EP "Dogs Eating Dogs" released on Tuesday, Blink-182 makes it clear that they're moving forward with their musical experimentation, while remaining partially true to their pop-punk history. Essentially, look at this new record as if it was "Neighborhoods" Part II.
Being an extended play record, there are only five songs, which explore all different aspects of Blink's musical talent. There was not much cohesiveness between the tracks, with each song going in its own direction and contributing to a feeling that this album isn't really definitive of what new direction Blink-182 is going with their music. While "Neighborhoods" surprised many with a more developed and somewhat darker tone, "Dogs Eating Dogs" doesn't bring much to the table since most of its songs feels like they would have fit perfectly fine on the "Neighborhoods" album originally.
There are no major surprises on this EP, but it does seem like Blink tried to do some experimentation with their sound. "Dogs Eating Dogs" is reminiscent of their golden days, with a catchy chorus and punk-feel, while "Pretty Little Girl" has a completely random rap verse inserted into the song by up and coming rapper Yelawolf. "Disaster" and "When I was Young" definitely show a little bit of Angels and Airwaves influence (frontman Tom Delonge's other band), and "Boxing Day" is a quality acoustic song that will surely please many fans. Overall, Blink-182 sticks with their regular formula with a few minor changes and the record definitely grows on you after a few listens. Whether you're an old or new listener, you should absolutely check out Blink-182's new EP.
Listen to the title track off "Dogs Eating Dogs" below.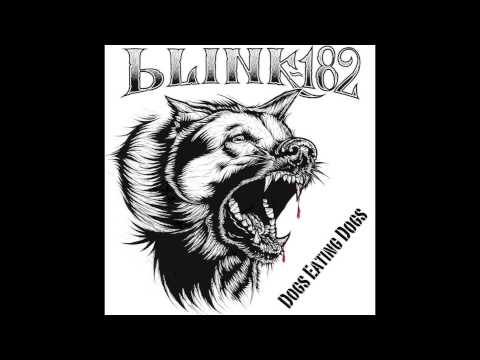 >> Have you heard the new Blink-182 album yet? What do you think about it? Let us know in the comments below.
Powered by Facebook Comments