By Emilia Discher
Wheaton Warrenville South
While clicking through the ESPN Rise website the other day, I found that it was dominated by high school football news. It's not that I don't support my school's football team or enjoy the Friday night games, but I feel that there's more to sports than just football mixed with the occasional basketball and baseball.
How about students get decked out in their school's colors and head to a swimming and diving meet? Or maybe make signs and cheer for a tennis match? It's possible that I only feel this way because I am part of my school's cross-country team, but I think there are other worthwhile high school sports to cheer for.
I'm not saying to skip out on Friday night football games, but think about amping up the school spirit and exploring another sport for a change.
Game of the Week
Soccer: Pepsi Showdown boys finals
2 p.m. Sunday, Toyota Park
High-schoolers playing at the Fire's stadium? How cool is that?! Although we won't know who is competing in the finals until Saturday, it's sure to be a good game with the best of Illinois high school soccer fighting for a spot.
Here's the breakdown of Saturday's semifinals at Lyons Soccer Complex in La Grange:
Libertyville vs. Morton, 11:30 a.m., Nike Field 2 (Middle)
Lyons vs. Metea Valley, noon, Pepsi Field 3 (West)
More semifinal games at pepsishowdown.com.
Winners and Losers
Winner: The Packers' Randall Cobb ran a 108-yard kickoff return for a touchdown, tying an NFL record. Kudos to the Saints' kick coverage!
Loser: The Phoenix Suns' Steve Nash recently let in a shot by none other than Justin Bieber. You know there's something wrong when a teenage pop star can get a basket on a professional hoopster! bit.ly/youtubenashbieber
Strange Sports
My friend recently showed me a video of what looked like a game of capture the flag mixed with football. But imagine the flag is a giant pole with a teammate clinging for dear life at the top. It's called Botaoshi, and it has been played in Japan for years. It's definitely something to check out! Fast forward to 1:30 for the action.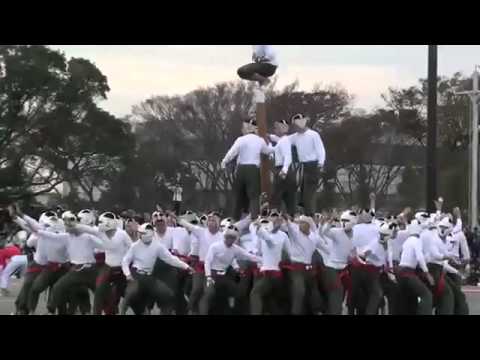 Powered by Facebook Comments