Laura Bartusiak
Woodlands Academy
I'm extremely tired of Chicago teams doing poorly.
The Cubs are a lost cause, the Sox haven't come close to winning another World Series since I was in fourth grade, the Bears are always OK, but never Super Bowl material, the Bulls stink now that they've lost all of their bench warmers and Derrick Rose, and the Blackhawks can't even play because they're in a lockout.
Chicago is one of the biggest cities in America; I would think that its sports would represent that, but no, we are doing horribly. Maybe I'll move to a different city just so that I can be proud of the sports teams there, or even just one sports team, as long as it's good.
Chicago, when you decide to get your act together, just let me know.
Game of the Week
Girls basketball: Whitney Young at Crane
6:30 p.m. Thursday
With Whitney Young already 3-0 this season and No. 2 in their division, they certainly have come out as a strong team. Last year, the Dolphins were 34-0 and finished as conference champions. This was the first team to go undefeated since Peoria Richwoods in 2005. Will Whitney Young be able to do the same thing this year? Go to the game to find out.
Other games to watch
Boys basketball: Loyola Academy at Seton Academy, 7 p.m. Friday
Boys basketball: Maine West at Niles North, 7:30 p.m. Friday
Strange Sports on YouTube
Super moonwalking has become a viral hit with more than 6 million views on YouTube. Eric Nash uploaded a video of himself doing a super version of Michael Jackson's moonwalk. He is a street performer in Santa Monica, Calif., and he has posted other videos of himself super moonwalking and doing other stunts.
Check him out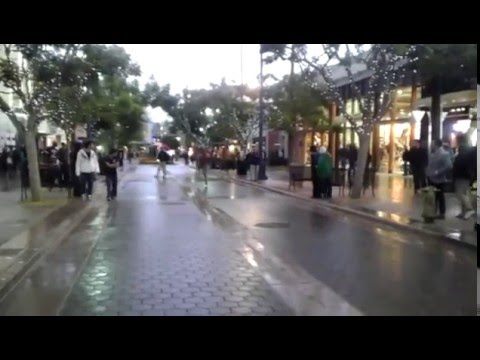 Just Saying …
Sports players need to stop asking for so much money. First the NBA and now the NHL are on lockout because of player salary issues. Seriously, if more than 1 billion people can live on less than $1.25 a day, according to UNICEF, then I'm sure a couple million dollars a year will suffice.
Winners & Losers
Winners: Devin Hester and Alshon Jeffery have returned to game action for the first time since they were injured. Now the Bears' offense has a chance.
Loser: Gerald Wallace. You would think after his first warning for flopping he would stop, but he keeps going at it. This time it's costing him $5,000 for flopping against LeBron James. Maybe he has learned his lesson?
Powered by Facebook Comments